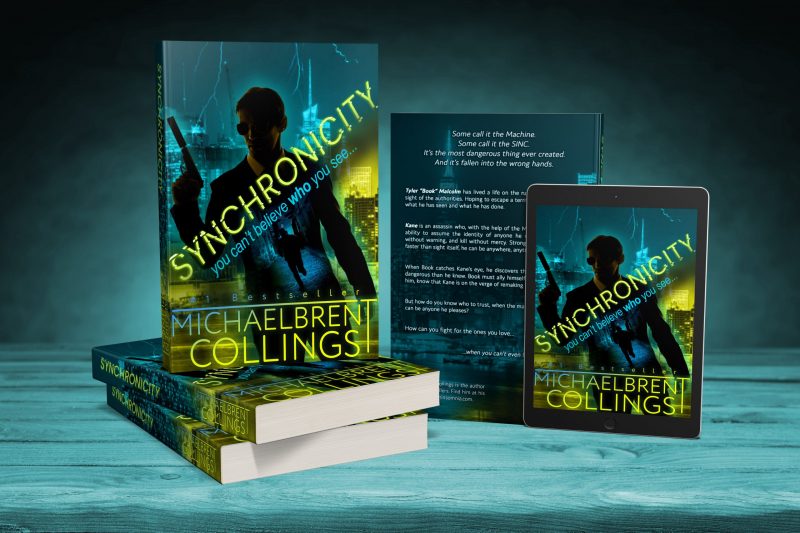 What if you could be anyone, anytime?
What would you do?
Where would you go?
Who would you KILL?
The newest genre bender from one of the most versatile writers around, get Synchronicity, NOW AVAILABLE ON AMAZON!
Find out why everyone loves the book that landed on Amazon's bestselling Horror, Thriller, Suspense, and Sci-Fi bestseller lists on three continents on its opening day!
Grab a free book while you're here!
Just sign up and I'll send you a few freebies right away!
Become one of Michaelbrent's Minions for access to exclusive deals and freebies!
Series and short fiction by MbC
Below are some of Michaelbrent's bestselling series and short fiction. Whether you're looking for Legion, Sword, zombies, or love at the Baxter homestead... you've come to the right place!